Cards + Wrap | Crystal cards, greeting cards wrap to make you gift extra special ...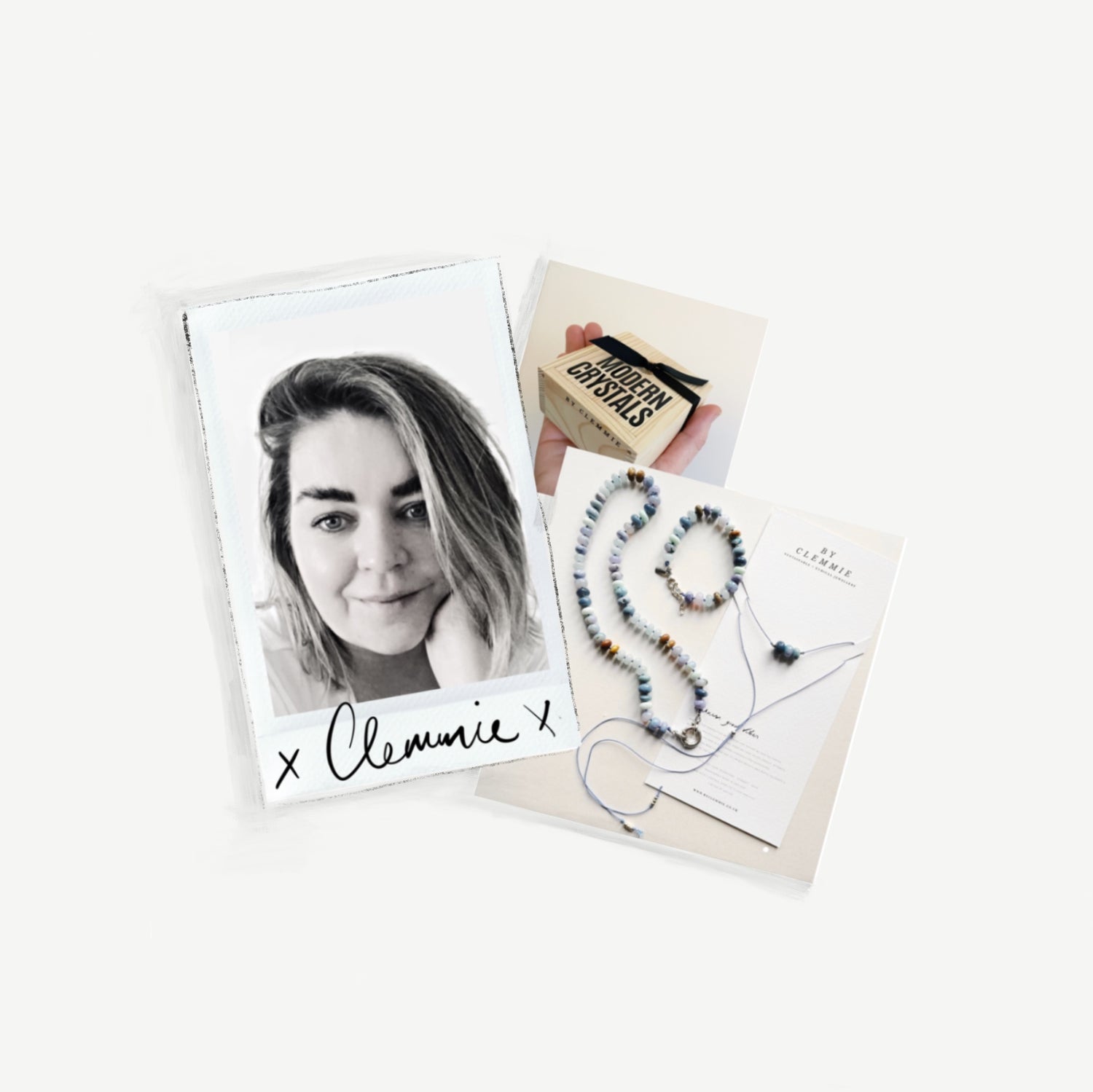 About By Clemmie
LETS SPRINKLE GOOD VIBES
Modern Crystals By Clemmie creates an eclectic, modern collection of crystal jewellery - minimal in design, filled with good vibes and handmade to be as ethical and sustainable as I could possibly make it in my Northamptonshire based studio.
READ MORE
Thoughtful Christmas Gifting
Are you looking for meaningful unique Christmas gifts for a loved one? Well, you have certainly come to the right place. At 'By Clemmie' there is a beautiful range of crystal jewellery options for you to choose from that will be the perfect way to Wow someone this Christmas. Uniquely beautiful stones from nature, sustainably handmade in Northamptonshire and thoughtfully packaged to delight the recipient.
I'm so proud to provide a fantastic range of jewellery - crystal charm necklaces, silver jewellery, one of a kind BonBon styles, crystal recipe pieces made to help with specific concerns, goals and people, crystals you can hold and stationary to give your gift the perfect finishing touch.
Gift Wrapping - Under the tree ready
Take something off of your to do list by having your gift wrapped by me, so it arrives with them or you ready to pop under the tree. Gifts are wrapped in my exclusive crystal illustrated eco wrap with a rustic bow and hand lettered tag. The tag is hand written with the recipients name for a present that looks just as picture-perfect in your hands as it does under the tree.
I hope you love the new pieces, Clemmie ✨