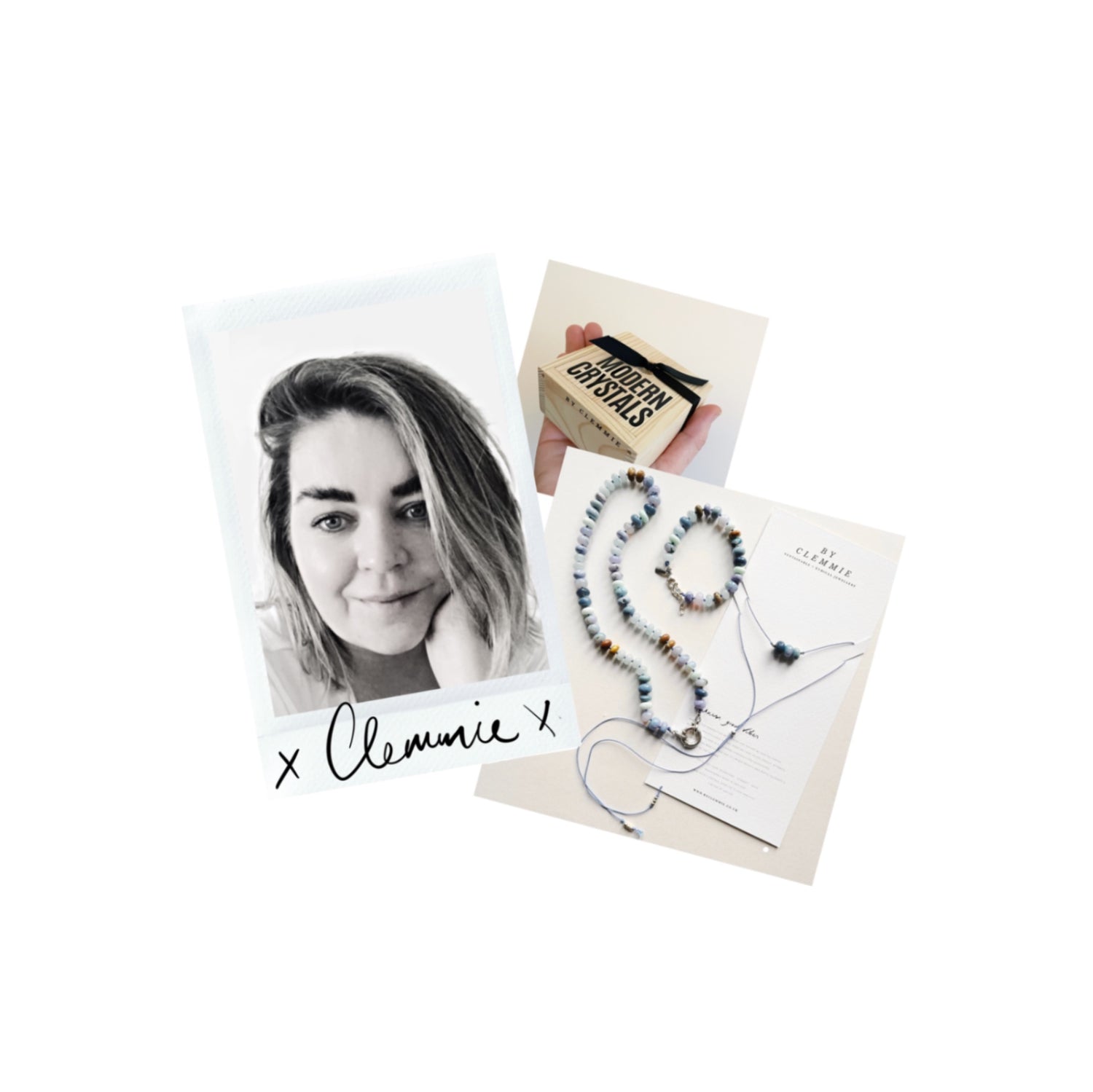 LETS SPRINKLE GOOD VIBES
Modern Crystals By Clemmie creates an eclectic, modern collection of crystal jewellery - minimal in design, filled with good vibes and handmade to be as ethical and sustainable as I could possibly make it in my Northamptonshire based studio.
I'm Clementine Clayton and I started creating minimal crystal jewellery during the first lockdown of 2020 from my home in Northamptonshire as a creative outlet and to help weave the beauty and power of crystals into life. Spotting a gap in the market for on-trend designs, I'm on a mission to design crystal jewellery that looks great, harness good vibes and is produced in a sustainable way.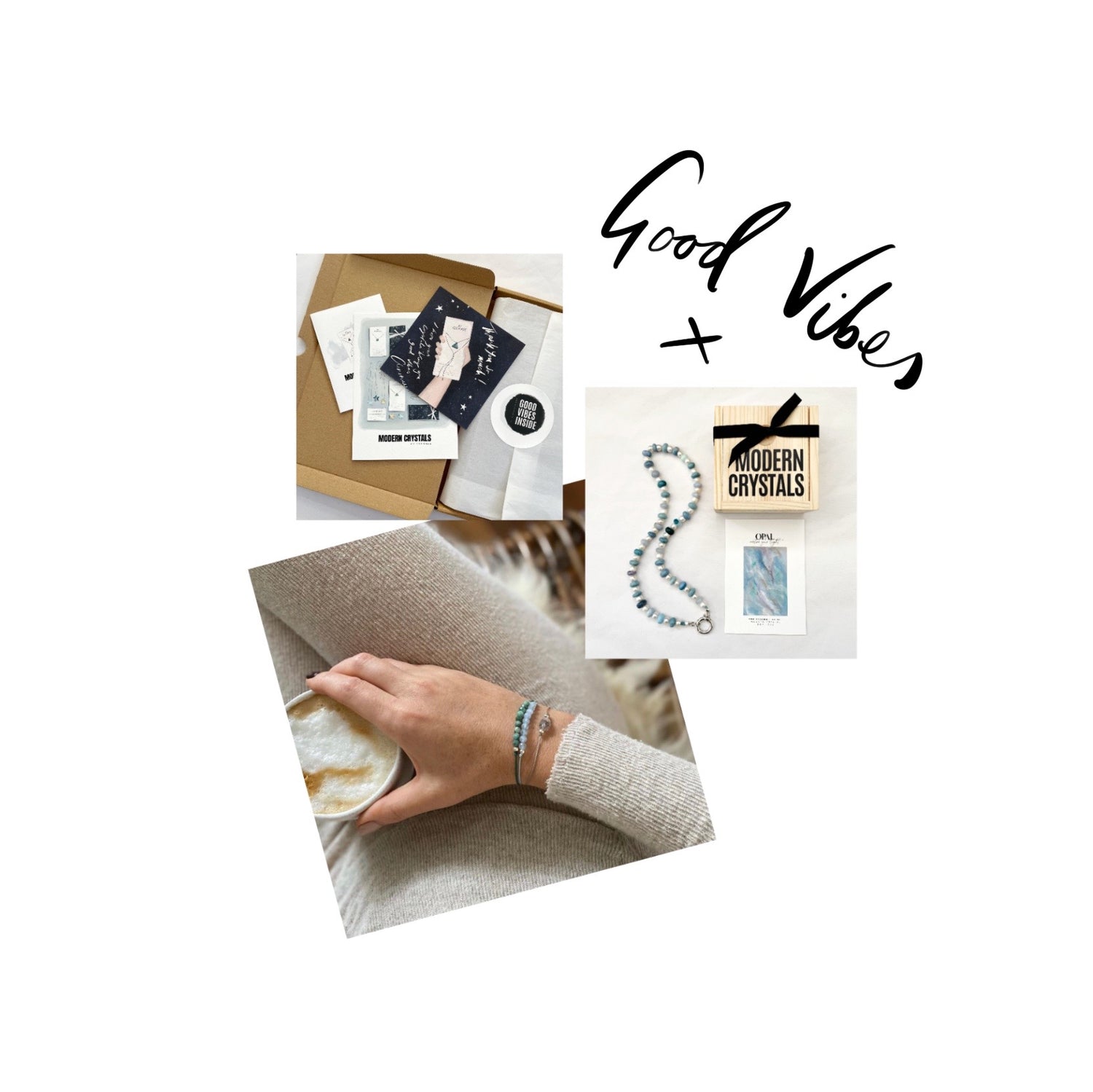 I LOVE WHAT I DO
Hello, I'm Clemmie and I started designing crystal jewllery I love during the Pandemic in 2020. One of my friends was looking for 'not naff' crystal jewellery with a minimal aesthetic and appealed to me to make some - and I got a little carried away and my Modern Crystals were born! 

I just love crystals, these beautiful creations of nature get pulled up from inside the earth and are just so enchanting! I was lucky enough once to be given a tour by the curator of the Natural History Museums mineralogy archive.. Deep in the boughs of the museums hidden depths, it was enchanting and incredible. Fiilled with dozens and dozens of old cabinets from floor to celing full with collections of stones from people who traveled the world Generations before us. I held meteorite, crazy diamonds and even a piece of the moon… it's hard not to feel their enchanting magic. I absolutely love making the pieces in my collection so you can harness their good vibes too and gift them to your dearest friends.
LET'S SHOP